Get to know Us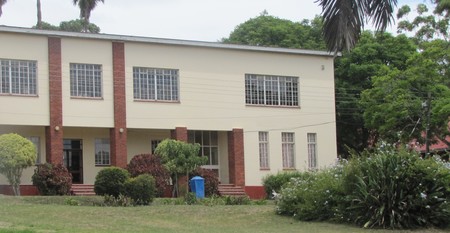 Bethel College High School is a Seventh Day Adventist institution situated on a farm property in the Eastern Cape(South Africa), 7 kilometers out of Butterworth along the Kentani Road. 
Bethel College Campus is a quiet, serene and safe environment away from the frantic life and noise of the town or location.  As such it is conducive to proper and focused education.
Bethel College High School offers education from Pre-school to Grade 12 and follows the curriculum of the National Education Department.  The school works hand in hand with the
local District Office of the Eastern Cape Education Department and its teachers are guided by local subject specialists
and other district officials.
            Please go through our site to learn more about us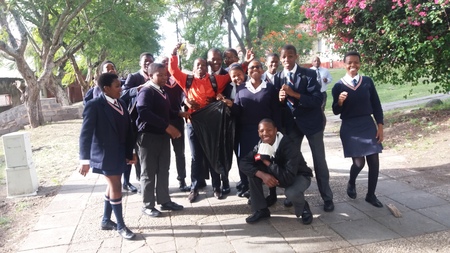 ---
OUR HISTORY

Bethel College Primary School started operating in 1995, even though the classroom facilities were rented from the Bethel College of Education. There were no boarding facilities for the primary learners. Boarding learners were staying in some staff houses as paying guests. The situation changed in 1998 when the college administration agreed to accommodate the high school learners in their dormitories under the supervision of the college deans. The primary school eventually grew into school. Our first matric batch graduated in 1999. Many of our learners found Christ in our school and are still witnessing SDAs.

---
Organisational Structure of Bethel College

Our school is divided into three sections

Primary School (GR R - 6)
Middle School(General Education & Training(GET) GR 7-9)
 High School(Further Education & Training(FET) Grade 10-12)
 Each section is under leadership of a Head of Department and all queries etc should always be addressed to the relevant HOD.

---
LANGUAGE OF INSTRUCTION
Bethel College Primary/High School is a double medium school with English as medium of instruction. Learners must study two languages and may choose English or IsiXhosa as Home Language. When English is chosen as Home Language, IsiXhosa or Afrikaans may be chosen as First Additional Language. When IsiXhosa is chosen as Home Language English or Afrikaans may be chosen as First Additional Language.


---
UNIFORM


 Neat and correct uniform must be worn daily to school.
 Learners should not walk with their hands in their trouser pockets or with caps on in the school premises.
Hairstyles with fiber, dreadlocks, singles etc,that attract undue attention are not allowed.
 No jewelery may be worn to schoolincluding tongue rings.
Uniform...

Girls: Navy blue plain skirt; White shirt ; School tie; School Jersey ; School Blazer.
 Black school shoes with school socks.
 Boys: Grey trousers ; White shirt ; School tie ;
 School Jersey; School Blazer.
Black school shoes with grey socks. ( No Suede shoes are allowed)
 School 'drimacs' can be worn only on rainy days.
 Navy blue hats may be worn during winter.
 School jersey, socks, ties, 'drimacs', blazers and badges can be bought from Jasmine Clothing & Uniform Centre, 24 Fuller Street, Butterworth. Tel: 047 491 1084.
---

LIFE AS A BOARDER

We have three different hostels for our students. Each hostel has a matron/Preceptor taking care of the students


Tsawe for Grade 1-7 (Boys & Girls)       

Cell: 084 695 9198


Baduza for Grade 8-12 Girls     

Cell: 073 649 7518


... for Grade 8-12 Males       

Cell:061 779 8171

Vegetarian Meals are served in the Dining Hall
For a detailed meal plan, please call our Kitchen manager
at : 071 255 1234


Prayers are held everyday as a lifestyle. Daily prayers (morning & evening) are done in the hostels. Church services are contacted every Wednesday and Friday night and also on Sabbath(Saturday) in the Charpel. We encourage that you buy a bible for your child to maximise their benefit in these spiritual meetings.